Vanuatu Wedding and Honeymoon Destinations
Vanuatu (meaning 'Land Eternal') is a Y shaped chain of 83 islands 800km west of Nadi (Fiji). The islands range from towering volcanic cones to others covered in dense rainforest to others which are raised coral islands with wide beaches and deep natural harbours.
The Havannah Vanuatu – 5 star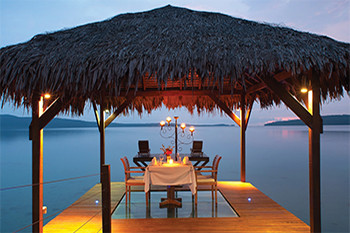 Havannah Wedding Package
Havannah Indulgence Package
Irikiki Island Resort Vanuatu – 4 star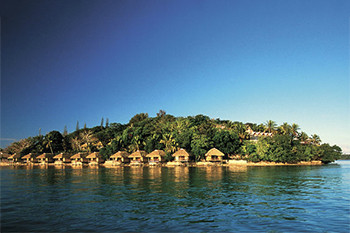 Iririki Ultimate Wedding Package
Island Dream Package
Island Escape Wedding Package
Breakas Beach Resort – 4 star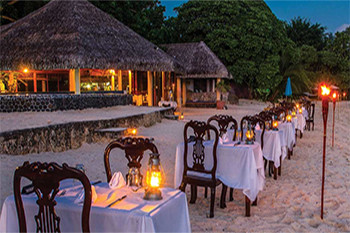 Birds of Paradise Wedding Package
Frangipani Wedding
REQUIREMENTS FOR MARRIAGE REGISTRATION IN VANUATU
To marry in Vanuatu you will need to complete a completed certificate of intended marriage application form.  This must be filed with the Municipality of Port Vila 28 days before the wedding along with copies of relevant documentation.
Your Wedding Planner will normally assist with this.
The minimum age to marry without parental consent is 21 years.
Weddings may not be performed on Sundays or public holidays.
The couple must provide the following:
1 . An Original or Certified copy of their:
a) Birth Certificates
b) Valid passports
c) Decree of absolute (if either one has been married before)
d) Death certificate of deceased former spouse (if relevant)
Presence of 2 witnesses who are 21 years of age and over
Cost is approximately VUV1500 (approx. $NZD20.00) if you marry in the town hall or VUV5500 (approx. $NZD75.00) if you marry on location
Proof of address
You must be in the country for 3 days prior to the wedding
(all prices subject to change without notification)
Terms & Conditions:
All prices subject to change and are indicative only. Prices are based in $NZD unless advised otherwise
Bonus deals are offered from time to time; such as stay/pay and meal deals
Packages are tailor-made by Wedding Travel in consultation with wedding clients dependent on their particular needs
Wedding Travel is an accredited agent of the Fiji Airways special 'Wedding Airfares' and is IATA bonded – Wedding specials may not have been used in the developing of these packages and special conditions apply.
Additional honeymoon bonuses may apply
Child policies fares and rates apply and will be quoted accordingly
Minimum stay requirements may apply over special event and holiday periods and low season fares have been used in the developing of these packages
PRICES
PLEASE ENQUIRE FOR CURRENT PRICING.
Once bookings have been made in the event of a cancellation or amendment you will be subject to cancellation/amendment fees as determined by the suppliers.
Wedding Travel Packages may incur strict cancellation policies.