Tahiti Wedding and Honeymoon Destinations
Tahiti. The word evokes visions of an island paradise. With 118 islands and atolls that comprise this ideal South Pacific destination, the islands of Bora Bora, Moorea, Taha'a and beyond continue to seduce travelers in search of a tranquil escape.
Radisson Plaza Resort Tahiti – 4 star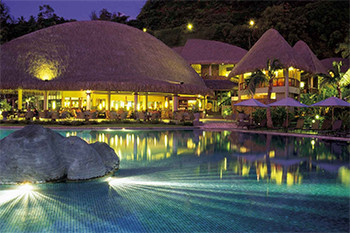 Wedding Package
Royal Polynesian Wedding Package
Le Meridien Tahiti – 4 star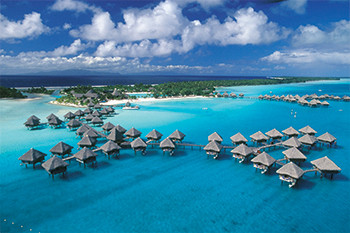 Sofitel Moorea la Ora Beach Resort – 5 star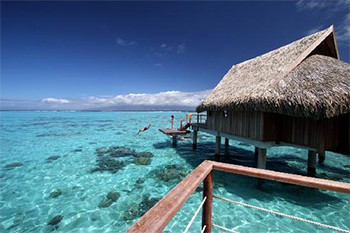 Herehia Wedding Package
Life is Magnifique Wedding Package
The St Regis Bora Bora Resort – 5 star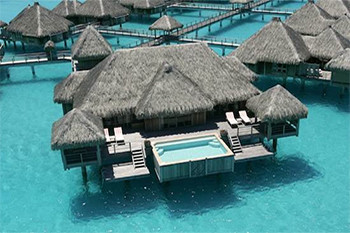 Simple Polynesian Wedding Package
Traditional Polynesian Wedding
Honeymoon Day Wedding Package
Island Simplicity for Couples Wedding Package
Moorea Pearl Resort & Spa – 4 star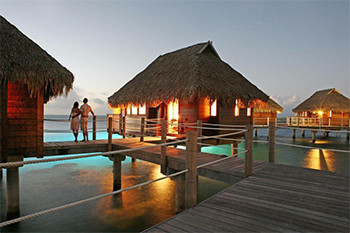 Here-Hi Sweet Love Wedding Package
Parataito – Traditional Wedding in Paradise Package
Hilton Moorea Lagoon Resort & Spa – 5 star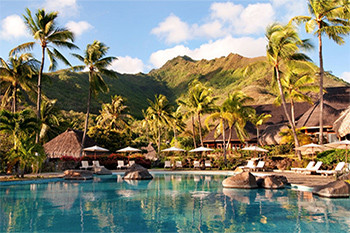 Ipoipo Polynesian Wedding Package
Manahune Polynesian Wedding Package
Ari'i Polynesian Wedding Package
Hilton Bora Nui Resort & Spa – 5 star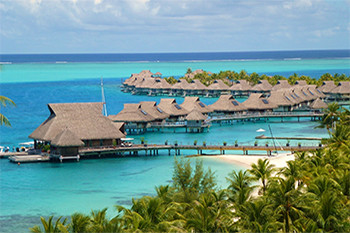 Opuhi Polynesian Wedding Package
Tiare Polynesian Wedding Package
Hibiscus Polynesian Wedding Package
Tipanier Polynesian Wedding Package
Paul Gaugin – Luxury Cruising in Tahiti – 5 star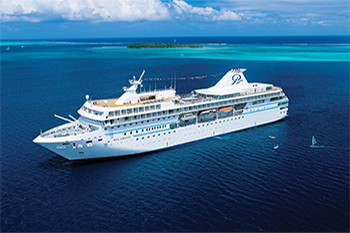 REQUIREMENTS FOR MARRIAGE REGISTRATION IN TAHITI
To marry in Tahiti you will need to complete a "Marriage of Foreign Citizens in French Polynesia" document.  This must be sent to the City Hall of the commune where the wedding will take place 45 days before the wedding along with copies of relevant documentation.
Your Wedding Planner will normally assist with this.
 
The Mayor's office will advise the date and time of the wedding!
The minimum age to marry without parental consent is 18 years
Neither spouse can be currently married
Cannot be related by direct lineage
Cannot be of French origin or have French residential status in France or its territories
 
The couple must provide the following:
1. An Original or Certified copy of their:
a) Birth Certificates
b) Valid passports
c) Decree of absolute (if either one has been married before)
d) Death certificate of deceased former spouse (if relevant)
Presence of 2 witnesses who are 18 years of age and over
There are no costs for the French Consulate to legalise the documents however there are translation of documents costs
Proof of residency for both of the future spouses (a utility bill or anything noting both names will suffice – photocopies accepted)
If a prenuptial agreement has been created it must be translated into French.
Terms & Conditions:
All prices subject to change and are indicative only. Prices are based in $NZD unless advised otherwise
Bonus deals are offered from time to time; such as stay/pay and meal deals
Packages are tailor-made by Wedding Travel in consultation with wedding clients dependent on their particular needs
Wedding Travel is an accredited agent of the Fiji Airways special 'Wedding Airfares' and is IATA bonded – Wedding specials may not have been used in the developing of these packages and special conditions apply.
Additional honeymoon bonuses may apply
Child policies fares and rates apply and will be quoted accordingly
Minimum stay requirements may apply over special event and holiday periods and low season fares have been used in the developing of these packages
PRICES
PLEASE ENQUIRE FOR CURRENT PRICING.
Once bookings have been made in the event of a cancellation or amendment you will be subject to cancellation/amendment fees as determined by the suppliers.
Wedding Travel Packages may incur strict cancellation policies.