Thailand Wedding and Honeymoon Destinations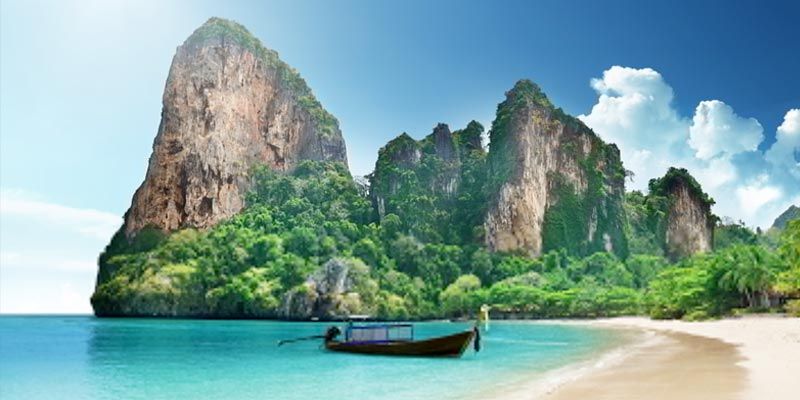 Great News! – Anita now has a working relationship with Annette Fyfe from 'Thai The Knot Weddings' http://thaitheknotweddings.com.au/
---
REQUIREMENTS FOR MARRIAGE REGISTRATION IN THAILAND
To marry in Thailand there are 4 steps to getting legally married. It is best to allow 4-5 days in Bangkok to complete the necessary paperwork.
You must present yourself to the New Zealand Embassy in Bangkok, in person, to complete the statutory declaration form and bring;
New Zealand passports
Details of 2 referees who are not family; street address cannot be a Thai address
If previously married a Divorce Certificate
Get the completed statutory declaration and any other documents translated into Thai. The Embassy doesn't do translations but can advise who can.
Take your statutory declaration in English with the Thai translation(s) to the Thai Consular Affairs Department to be 'legalised'
To register your marriage, go to any Thai registration office called Amphur Office outside of Bangkok or Khet Office inside Bangkok – your Wedding Planner can assist with this
Eligibility
The minimum age to marry without parental consent is 17 years.
Costs are:
Statutory declaration THB1330 in cash (approx. $NZD55.00)
Legalisation fee THB200-800 per document (approx. $NZD10-$NZD30)
(cost subject to change without notification)
As a wedding or honeymoon destination Thailand provides a phenomenal stress-free location.
Well positioned between Europe and Australasia, Thailand offers you and your guests a different culture to explore with enough Western influences to keep everyone happy. Koh Samui, Phuket, Krabi, Pattaya … Beach, Temple, Garden, Resort, Villa …
Whether you want the pomp and ceremony of a fine ballroom, the torch-lit seduction of a wave-lapping beach or the forested cover of a country retreat, Thailand's wedding and honeymoon venues make every effort imaginable to ensure the event is as memorable and individual as possible.
The happy couple will feel ecstatic with all the special touches and services that are sure to leave a lasting impression on all in attendance.
Whatever your vision Wedding Travel can help to make it happen and have the contacts to help you.